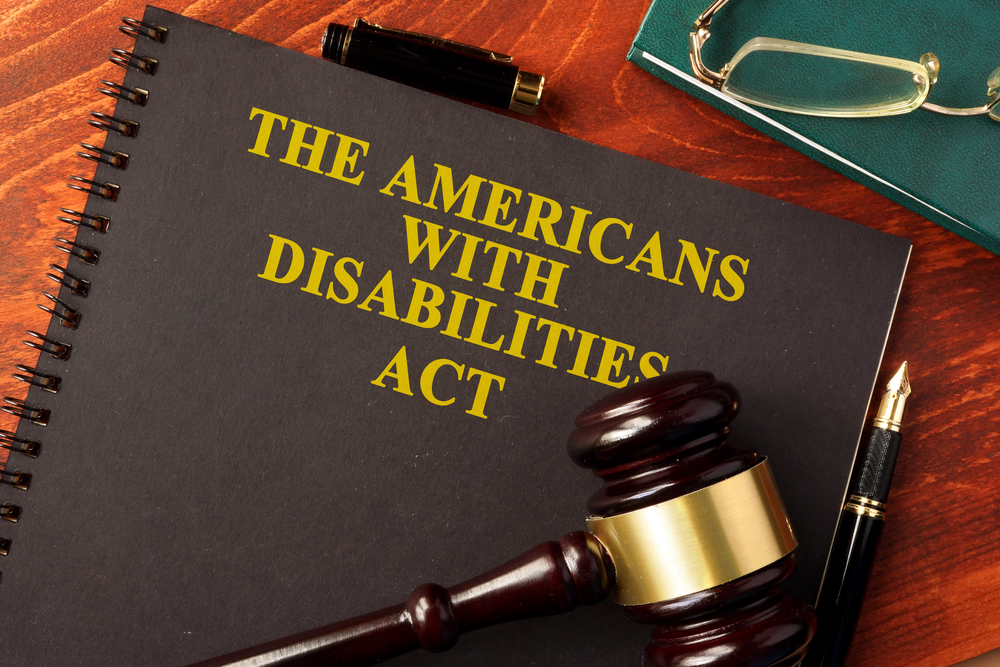 Protect Your Business. Defend Your Rights.
Florida ranks #2 in the nation for ADA Lawsuits.

If your business has been accused of violating the Americans with Disabilities Act, The Harr Law Firm can help.
Full Service, All Specialty Legal Referral Resource

The Harr Law Firm, located in Daytona Beach, can provide legal assistance with other specialties such as Americans with Disability Act (ADA) lawsuits, product liability, employment law, personal injury, medical malpractice, nursing home abuse and more. Defend ADA lawsuits with experienced ADA legal representation.

Stop the Cycle... Contact The Harr Law Firm Today.

The Harr Law Firm works with the highest caliber of attorney with a proven track record of successful litigation, Jason L. Harr. Don't be bullied. Protect your business. Defend your rights.

What is the ADA Act?
The Americans with Disabilities Act (ADA) of 1990 is a civil rights law that prohibits discrimination against individuals with disabilities in all areas of public life and in all public and private places that are open to the general public. The purpose of the law is to make sure that people with disabilities have the same rights and opportunities as everyone else. The ADA is divided into five Titles (or Sections) that relate to different areas of public life.
How Businesses Have Been Affected by ADA Title III Lawsuits
Despite its net positive effect on the lives of those with disabilities, an unintended consequence has been the explosion of frivolous lawsuits aimed primarily at racking up fees against businesses and property owners.
The law does not prohibit disabled plaintiffs from filing ADA public accommodations lawsuits.
The law also does not prohibit plaintiffs' attorneys from seeking fees.
ADA Lawsuit Frenzy
Lawsuits filed under the ADA's public accommodations section, Title III, have skyrocketed in federal court, making Florida #2 in the nation. Previously, these lawsuits were primarily focused in South Florida. Now ADA public accommodation lawsuits are spreading throughout Florida.
These lawsuits are sometimes filed by lawyers who recruit clients to target businesses with demand letters posing an ultimatum to either pay a quick settlement or face the threat of an ADA lawsuit.
Has Your Business Been Accused? Defend Your Rights!
Florida businesses and property owners must fight back. The Harr Law Firm provides a means to potentially defeat or limit frivolous ADA barrier-to-access lawsuits. Experienced ADA Counsel will defend and greatly minimize business and property owner's exposure to related attorney fees and costs. Experienced ADA Counsel will also minimize future ADA risk for businesses by providing legal guidance in order to follow the action plan provided under the new Florida statute to certify compliance with the ADA's provisions or adopt appropriate remediation plans.