Volusia County School Board Class Action Lawsuit
Recent Case Results
---
$609,000
Settlement
Breach of Contract, Fraud, & Unjust Enrichment
$150,000
Settlement
Liable
$150,000
Settlement
Liable
Volusia County School Board Class Action Lawsuit
---
The School Board of Volusia County, Florida faces a proposed class action in the wake of a U.S. Justice Department investigation that found the school district had discriminated against students with disabilities by denying them equal access to certain programs and services. The Harr Law Firm wants to make sure those families affected are given the opportunity to join this class action so their kids that were subjected to this discriminatory practice have the monetary resources to get better and to be successful in life. That is all we want for any child.

Learn more as this develops by accessing the most recent news articles. This page is updated regulary.
WELCOME TO THE HARR LAW FIRM
---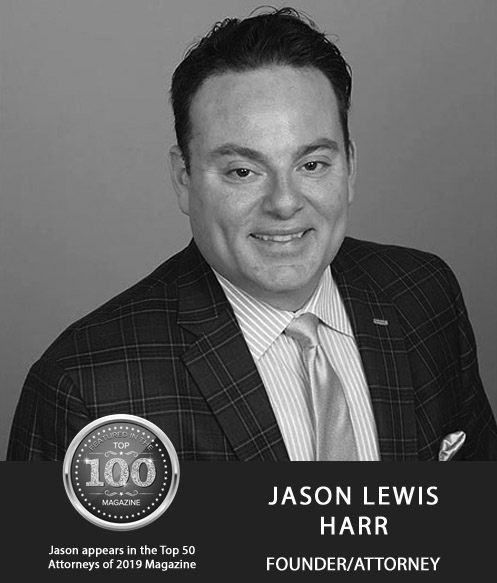 Don't Settle For Less - Hire An Experienced Litigation Attorney
Jason L. Harr has 21 years of experience trying cases in state and federal court in Florida. His success in both state and federal court trials led to numerous awards and honors because of his ethical service and ability to get results for his clients.
In 2011, Jason L. Harr, received a tremendous honor when was one of only three businesses in the entire United States selected to be featured in the annual stockholder report for TD Bank. In total, only ten businesses worldwide were featured. As part of this honor, a TD Bank representative from Toronto flew to Daytona Beach to conduct an interview for the feature.
You are not just another client at our firm. Jason L. Harr will work directly with you throughout the life of your case so you can trust that an experienced and professional lawyer is handling everything.
Responsive. Assertive. Accomplished.
---
Call for a Consultation!
We welcome you to explore our website to learn more about our Daytona Beach Attorney and how we can help you. We take pride in our ability to provide honest advice with a personal touch. Arrange a consultation with us by sending us an email or calling 386.226.4866. Our firm is conveniently located just a few miles away from the Volusia County courthouses.
Frequently asked Questions
---
Testimonials
---
"Mr. Harr is the best lawyer to help you if you have been treated unfairly or terminated by your employer. He will walk with you throughout the entire process and the earlier you retain him, the better."
Former Client,
Daytona Beach
"Are you looking for an attorney that is aggressive in the court room, cares about his clients and keeps you informed about your pending a case, then Jason is the man to see!"
Former Client,
Daytona Beach
I was extremely pleased with Mr. Jason Harr's representation of my divorce case. He was very compassionate to my situation. Jason listened and tailored his representation around what my goals instead of just treating me like a number.
Former Client,
Daytona Beach
Jason was very thorough, professional and proficient throughout the process. I would not hesitate to recommend him to others for representation.
Former Client,
Daytona Beach
Mr. Jason Harr has handled many different business related matters for us, including contract review and to pursue collection of money owed. Mr. Harr has always treated us fairly, represented us well and been stellar every step of the process. If you are looking for an attorney, particularly an aggressive one, I would not hesitate to recommend Mr. Harr.
Former Client,
Daytona Beach