5 Topics You Need to Discuss with Your Divorce Lawyer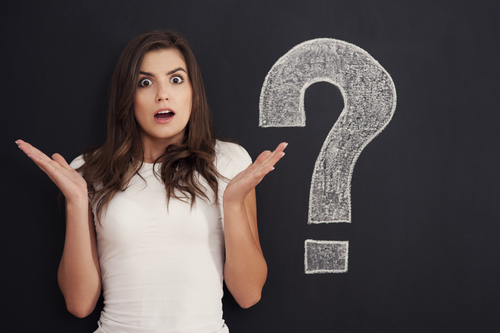 If you have no assets and no children, your divorce should be simple as far as the paperwork goes. Otherwise, there are loads of decisions and compromises to make. Here we'll discuss 5 of the biggest topics you must ask your lawyer about: property division, child support, custody, alimony, and insurance are your biggest concerns, and the details are really important.
Property
When you're filing for divorce, you're probably worried about a lot of things starting with where you're going to live and who will have physical custody of the kids. Nevertheless, many divorcing couples spend more time and resources on dividing up their marital property than on any other aspect of the split. This isn't surprising, especially since studies have shown that most marital disagreements center around money and assets.
Dividing your property can be fairly complicated, especially if you're dealing with a high-asset divorce. Generally, it's not difficult to estimate the value of your home, cars, furniture, or jewelry in the house. But it can take months to properly valuate real estate investments, business holdings, and stock ownership of private companies. It's important to talk to your lawyer and how a fair evaluation can be accomplished and how you can split those assets as evenly as possible.
Child Support
Most courts prefer that divorcing parents share custody of their children. That means that you and your ex will continue to make decisions regarding your children's housing, education, and religious upbringing. However, one parent will probably be the custodial parent since children need a steady home to keep attending the same schools. Naturally, the custodial parent often has to bear the grunt of the financial aspects of raising the kids.
That's where child support comes into play. Both parents must equally support the children. The parent who isn't living with them on a regular basis is required to support the other parent financially. The amount of child support can be agreed upon by the divorcing couple. Ideally, the children's living standard remains similar after the divorce, but not to the detriment of the noncustodial parent.
Alimony
The idea of alimony may sound antiquated, but there is real validity behind it. Since one of the parents often spends more time at home, raising the children when they're young, they don't have the same opportunities to pursue a high-paying career. That doesn't mean they don't deserve to have any income after the divorce while the breadwinner can enjoy the fruits of their labor alone. After all, raising the children was a job they couldn't get paid for, but it was done in the best interest of the family.
If both parents earn a similar amount of money, the courts will probably not award alimony. Alimony can always be provided for a limited time, such as until the children start going to school full-time. Alimony may also be reduced once the other partner starts working. However, no court will sanction the payment of alimony if the payee has a higher income than the payer as a result.
Custody
Studies have found that it's in the child's best interest for both parents to be involved in all major decisions unless there are serious reasons why one parent should not be near the child due as is the case with domestic violence or child abuse.
You'll still have to work out who will have physical custody of the children. Many factors are taken into consideration. For example, older children can be asked which parent they'd prefer to live with even though they won't necessarily have the final say. In most cases, it is preferable for the child to remain in their current home to allow them to attend the same schools and keep the same circle of friends. If both parents have to leave the marital homestead, the decision gets a little more complicated.
Insurance
Insurance is an important subject to cover. You must determine which of the parents will have insurance coverage for the children, including medical, dental, and vision. It's also necessary to figure out who will pay for healthcare costs that insurance doesn't cover. Child support should resolve some of these questions. You may also want to adjust your life insurance coverage and will. Life insurance is still important to ensure the children are provided for.
With a divorce, you'll have many questions. It's important to be as detailed as possible about all the decisions relating to the divorce, down to who gets to claim the child tax credit on their tax return. At The Harr Law Firm, we're happy to assist with all these details. Give us a call or use our contact form to get in touch!