5 Tips for Ensuring a Smooth Divorce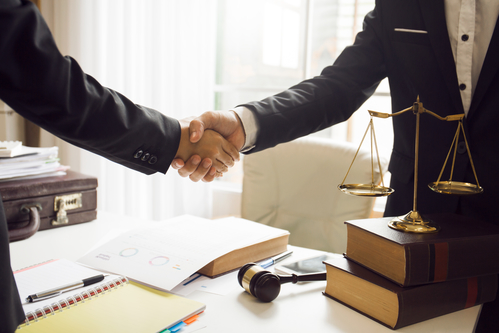 A divorce doesn't have to be a messy and drawn-out process, and it doesn't have to wear out everyone who is involved with it. While most divorces do involve a certain amount of pain and anguish on all sides, there are things you can do to make it easier your family. Here are 5 tips for ensuring a smooth divorce.

Collect Important Paperwork
A divorce is more than a separation of partners. It's also the division of property and the redistribution of income to ensure that everyone is treated fairly. To untangle your financial lives, you must gather all relevant paperwork. This includes previous years' tax returns, information about the assets you own jointly and separately, income statements and paychecks, and any contracts or leases you entered into.

In high asset divorces, it may be necessary to hire a financial expert for this. You'll need an appraiser to evaluate any real estate holdings, such as your home and any rental properties you own. Additionally, there may be a need to order valuations for other assets, such as stock ownership or part ownership in different companies.

Hire an Experienced Lawyer
One of the biggest headaches with a divorce is determining how your finances will be split up. It can take a long time for you to untangle the finances yourself. Even then, it's still difficult to determine a fair or equal distribution of assets on your own. Not only does it take a lot of time, but it also requires some in-depth knowledge of current laws.

It's in your best interest to hire a lawyer who has handled similar cases before. You're paying them to make sure that your interests are preserved. Your lawyer will unravel the past, but they'll also help you with your future. After all, your divorce is going to affect you in many different ways, and it's important to sort out the financial aspect of it right away.

Understand Financial and Tax Implications
You should have a basic understanding of what your finances will look like after your divorce. It's not just about who gets the house and who gets the newer car, but it's also about your income, assets, and liabilities. For example, it may be advisable to take over company shares instead of selling them outright. Your divorce settlement will spell out what happens to each of those assets.

You'll also need to think about the tax implications of your divorce. Your filing status will change from married to single or head of household, depending on if you have custody of the children. Single filers generally don't enjoy the same advantages of the tax code, but an experienced tax attorney or accountant can ensure that you don't pay more than you're legally required to.

Keep Lines of Communication Open
Nobody expects you to become best friends with your ex-partner, but that does happen. If nothing else, it's important to keep the lines of communications open throughout the divorce. If you refuse to talk to each other, it's going to be more difficult to reach an agreement about the split. That will make your divorce take even longer, which is probably not what you want.

If you can't stand being around your ex, you can at least make sure that your lawyers are talking to each other. While it's understandable that you're hurt and angry, it pays to be reasonable with your negotiations. You can certainly fight over every single detail, but it may not be worth the added time and cost it takes to wrap up your divorce.

Create a Parenting Plan
If kids are involved, a divorce can get a lot messier. It may be a good idea to create a parenting plan before you even try to agree on the finances. That's because your children deserve to know what's going to happen after the divorce. Most states encourage divorced couples to share custody even though the kids may live with only one of the parents. That ensures that both retain their parental rights, which will make it easier on the whole family.

The goal for your divorce should be to ensure that your children still see both of their parents. That means neither of you should leave the state, ideally even staying in the Daytona Beach area, and both of you must be willing to share the responsibility of raising them. Your lawyer can help you work out the details about custody, visitation rights, and child support payments.