Can You Sue Your Own Insurance Company for Denying Your Claim?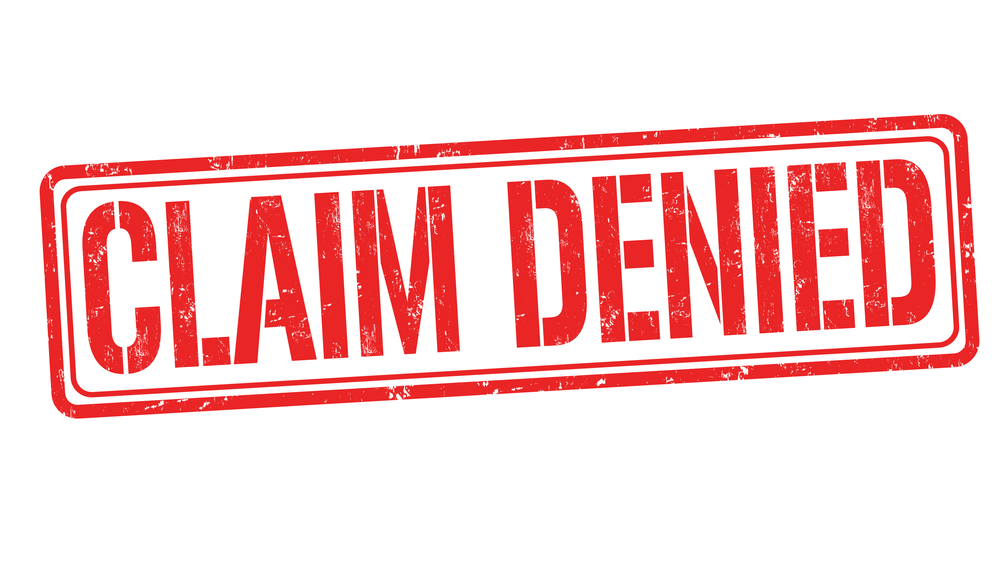 When people think about car accident lawsuits, they're usually thinking about an injured party suing the driver responsible for the accident. While this may be a very common type of car accident claim, it's far from the only type. In some cases, you may be the party responsible for the accident, but struggle with collecting your settlement amount from your insurance company. These situations have far less to do with fault in the accident and more to do with what you're owed by your insurance policy, and whether or not your insurer is upholding their end of your contract. If you believe that your insurance company is unfairly denying your claim, paying you less than you're owed, or otherwise stringing you along, you might be wondering if you have any legal recourse. Keep reading to learn more about whether or not you can sue your own insurance company for denying your claim.
Reasons for Denying an Insurance Claim
Insurance companies have a long list of potential reasons for denying an insurance claim. Some of these reasons may be completely valid, but it's possible for the company to wield them in such a way that they're taking advantage of you and your coverage policy. Here are some of the most common reasons insurance companies will give for denying a claim:
Lack of coverage – The company may argue that the specifics of your insurance policy don't cover the type of damage you're looking to have covered. You should examine your policy carefully to ensure that you completely understand what's covered and what's not. Ambiguities in the language of the policy will generally be judged in your favor, not the insurer's.
Application errors – Mistakes or misrepresentations on your original application may nullify your policy coverage. It's incredibly important that you submit your insurance claim properly so that your insurer can't take advantage of this excuse.
Claim errors – Separate from application errors, claim errors relate to the requirements for notifying the insurance company of your claim. In some cases, you may have as little as 24 hours to report your claim if you want it to be covered.
Insurance fraud – Submitting false or exaggerated claims about your property damage or injuries can not only have your claim denied, but lead to charges of insurance fraud, which can have criminal consequences.
If your claim is denied, it's important to ask for a detailed explanation of their reasons for denying your claim, so that you or your attorney can thoroughly investigate and attempt to refute their reasons for your denial. Sometimes, an insurance company will cloak your denial in confusing legal jargon in an attempt to hide the fact that they simply don't want to pay your claim, so be sure to press for a clear reason.
When Do You Have a Right to Sue?
Every insurance company has obligations to its policyholders, but they also want to minimize payouts in order to maximize profits. When this latter goal interferes with their obligations to their policyholders, you may be able to pursue legal action. To do this, you must be able to prove that the insurance company somehow breached their duty to abide by the terms of your contract, act in good faith, and deal fairly with you. While the exact obligations of the insurance company can vary from one state to another, here are some of the most common legal obligations these companies have to their policyholders:
Investigate the claim adequately and in a timely manner
Pay a claim when liability is reasonably clear
Approve or deny the claim within a reasonable timeframe
Provide a sufficient explanation for claim denial
Defend you in a liability lawsuit if at least one of the claims is possibly covered by your policy
If you believe that your insurance company has breached their duty to you as a policyholder, you may want to consider suing the insurer for the coverage that you are owed.
What Type of Legal Action Can You Take?
For car accident cases the involve suing another driver, you would normally be pursuing a personal injury lawsuit. However, if you're pursuing action against your insurance company after a car accident, there are a few different types of legal options available to you. These include a breach of contract lawsuit, a bad faith tort lawsuit, or an unfair trade practices lawsuit. The correct type of action to pursue may vary depending on the details of your case, but in all of these types of lawsuits, you can receive compensatory damages for medical expenses, lost wages, and so on.
If you believe your insurance company is handling your claim unfairly, contact The Harr Law Firm today to learn more about your legal options.