5 Do's & Don'ts for Parents on Protecting Children during Divorce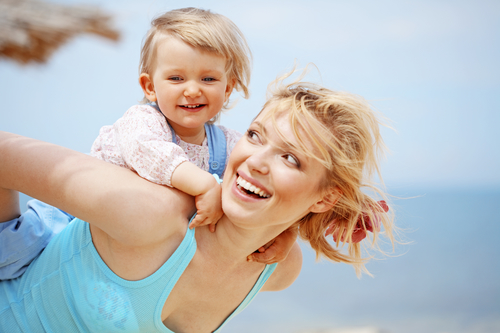 A divorce can be even harder on your children than on you, mainly because they didn't necessarily choose the separation of their parents. Your family will get through this tough time, although it may take several weeks or even months for everyone to adjust to the new arrangements. In the meantime, both parents could use some pointers on how to protect their children during the divorce and ease the process for them.
Do Listen to Your Child
You'll be preoccupied with your own feelings about the separation, which can include anger, hate, anxiety, and frustration. It's important that you make time to take care of yourself, whether that involves talking to a confidante or a trained therapist. In the meantime, you must listen to your child and allow them to express their feelings, too.
If the other parent can't pick up your child, it's important to let your child express their frustration without making excuses for the other parent or passing judgment. Just be there for your child and allow them to express their feelings and thoughts about the situation. It's not easy to be in their shoes, and while you may have a lot to say about your ex, it's best if you don't.
In fact, most experts advise divorced parents not to talk bad about the absent one in front of their child. After all, your child is related to both of you and loves you both. Any criticism of either of you can feel hurtful to them.
Don't Send Messages through Your Child
It's important to raise children to become independent. And while they may be old enough to send messages between you and your ex, it's not a position you want to put them in. It can be annoying to have to deal with your ex directly after you've went through all this work of divorcing them, but using your child as a messenger will only make it more difficult for everyone. Inevitably, there will be scheduling conflicts, and your child shouldn't feel guilty about spending time with both of you. It's the parents' job to make it happen.
Do Get Outside Help
It can be tempting to talk to your child about how you're feeling and why you got divorced in the first place. If your child is a preteen or older, they may seem old and confident enough to be that person for you. However, this is a big mistake. Your child needs you to be the parent in this situation. It's fine to express your feelings occasionally – you're human after all. However, if you need someone to work through your feelings about the divorce and help you cope, you should seek outside help. Don't become a burden to your child and offer support to them instead.
Don't Interrogate Your Child
There are many different reasons for getting divorced, and you may still be emotionally invested with your ex. Therefore, it's only natural that you want to know what happened at the other parent's house. After all, it's your child, and you deserve to know what they're involved in. In this case, it's best to take a deep breath and take it easy.
You can ask your child how their weekend was, but don't interrogate them. If you're concerned that your ex is behaving inappropriately and potentially hurting your child, you must speak to an attorney and law enforcement. Otherwise, it's best to let them parent their way and stay on the sidelines. If your child wants to give you details, that's great, but don't force them to tell you what happened every single minute they spend with their other parent.
Do Make Transitions Peaceful
When parents get divorced, they rarely get to stop seeing each other. Instead, they constantly meet each other to drop off or pick up the children. It's important to keep these transitions peaceful. This is not the right time to bring up issues you know will escalate into a fight or bicker at your ex about missed appointments. Instead, keep it short, simple, and most of all peaceful.
If you treat your child's visit with the other parent like a visit to a grandparent's house, you've probably nailed it. Drop them off, give instructions if needed, and leave. When your child is home again, be interested and supportive about their stay. If you need to discuss something else with the other parent, call them later.
Divorced parents have a difficult time ahead of them. The Harr Law Firm can relieve some of your burden by handling the paperwork for you. Give us a call or use our contact form to get in touch with us today!