How Is the Pandemic Impacting Divorce Rates in the US?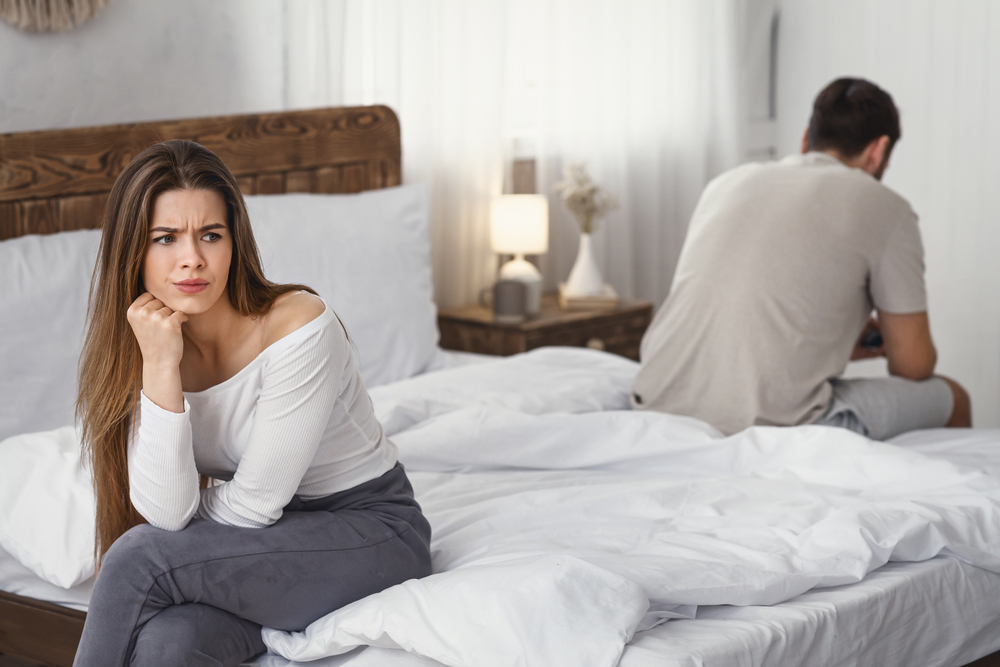 At the beginning of the pandemic, many people joked about how divorce rates would climb with couples being forced to isolate in their homes together. But for many couples around the country, the toll that the pandemic can take on your relationship is no laughing matter. Keep reading to find out how COVID-19 has impacted the divorce rate in the United States.
Divorce Rates Skyrocketing
Jokes aside, the divorce rate has, indeed, skyrocketed during the pandemic. Between March and June of this year, the divorce rate was 34% higher than it was during the same time period in 2019. The divorce rate was highest in newlyweds, with couples married in 2020 accounting for 20% of divorce filings this year; that's double the divorce rate of newlyweds in 2019, making it clear that this pandemic is especially tough on those just starting out in their marriage. This may be because they have simply had less time to develop the necessary marital skills to deal with the stressors of COVID-19 than couples who have been married longer.
Couples with children were also severely impacted. Based on past statistics, having a child (or children) under the age of 18 made couples less likely to divorce. However, that doesn't seem to hold true for families in this pandemic. Of all the couples filing for divorce this year, 45% of them had children under 18—a 5% increase from last year. It is possible that the closure of schools and the necessity of homeschooling has caused the increase in this particular demographic. The number of divorcing couples currently expecting a child also doubled this year.
What's the Correlation?
While many joke about the forced closeness between couples leading to their divorce, the correlation between the COVID-19 pandemic and the rise in divorce rates really isn't surprising when you consider all of the details. One of the leading causes of divorce has always been financial stress—and in a time when unemployment is climbing and the stock markets are dropping, financial stress is abundant. Other strains like the loss of a loved one, the illness of an immediate family member, the need to homeschool children, and more have also taken a toll on relationships.
Disagreements over how to handle the pandemic are also heated, even among married couples. Individuals may not agree over how frequently they're comfortable going out in public, which people they're comfortable socializing with, or how frequently to wear a mask. These kinds of disagreements can become more and more problematic as the pandemic drags on. And while it may seem like a minor disagreement on the surface, fighting over how to care for your family's health as, at its core, a major issue.
How Is Child Custody Affected?
One good trend to see coming from this rise in divorces is that couples seem to be more cooperative in terms of child custody and sharing financial responsibility for their children. One example we can see is in the number of couples who agreed to share children's healthcare costs equally. In 2019, only 38% of couples agreed to this, but in 2020, 51% of couples agreed to share the cost of healthcare and medical insurance.
While this is just one example of increased cooperation between divorcing parents, it is a significant one, especially considering that it is occurring during a healthcare crisis. So, while more couples with young children are getting divorced in this pandemic, it does seem that the parents are more likely to behave amicably in divorce proceedings and subsequent child custody arrangements.
Dealing with Divorce in a Pandemic
Going through a divorce in a pandemic can be difficult, especially with limitations being placed on in-court proceedings in many areas. If you and your spouse are considering a divorce, please reach out to one of our divorce attorneys. We can help you to begin negotiations and hopefully can help to keep these proceedings out of court as much as possible. This will help to speed the process along while also limiting your contact with other people.
COVID-19 has placed a strain on the lives of people around the country, and you are not alone if you've felt that strain on your marriage. And if that strain has become too much, and it's time to pursue a divorce, you are not alone in that decision either. We are here to help you through this difficult time and ensure that your rights are protected. Give us a call to schedule a consultation today.