Is Your Business ADA Compliant? 4 Key Areas to Check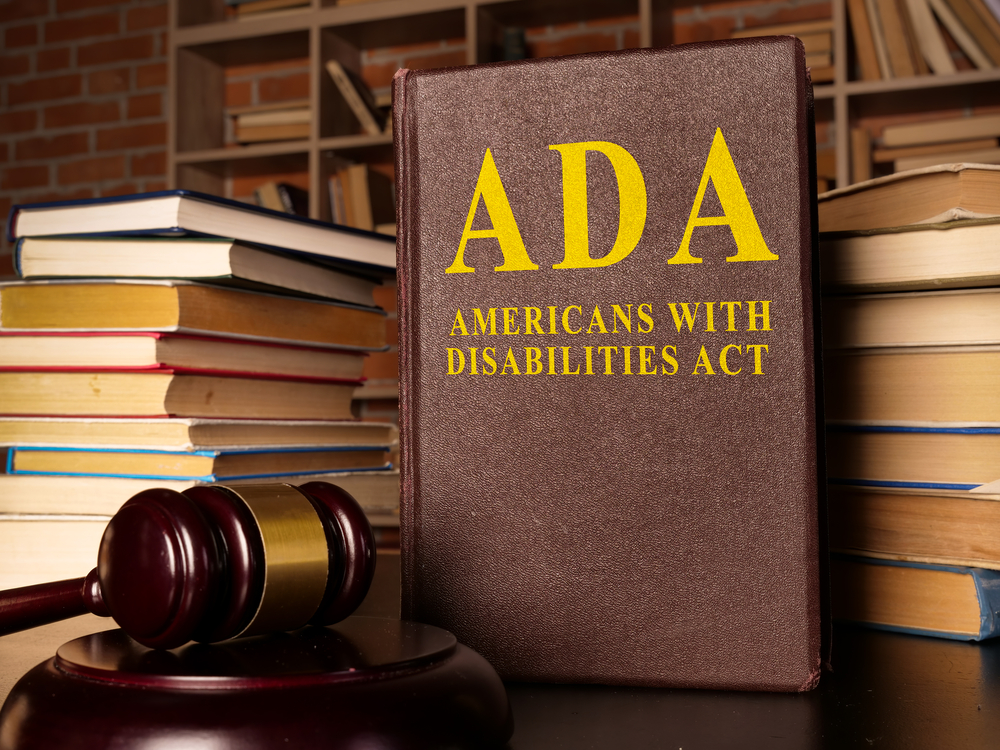 The Americans with Disabilities Act is designed to ensure that public spaces are accessible to all Americans, regardless of their physical abilities. However, complying with the ADA can be tricky for business owners. It's important that you familiarize yourself with the ADA so that you can ensure you're addressing any areas of concern. Keep reading to learn 4 key areas of your business that you should check if you're concerned about your business's ADA compliance.
Entrances and Exits
One of the most important areas of your business that must be accessible is the entrance/exit to your business. Individuals with physical disabilities must be able to get into and out of your place of business, regardless of whether they're using a cane, walker, or wheelchair. This generally means that you need a ramp leading to the doorway of your business space.
If you purchased or are renting a space that simply does not allow for a ramp to be added to the front door, you could opt to add one to a rear entrance that might be more accessible. Temporary, portable wheelchair ramps can also be purchased and placed over the top of the stairs when a customer with a physical disability arrives.
Bathrooms
Having a larger stall for those with physical disabilities is far from the only thing required if you want to be compliant with the ADA. There are very specific requirements associated with bathroom stalls, and you must comply with all of them if you hope to avoid complications like ADA lawsuits. Here are some of the requirements to keep in mind when checking your bathroom for ADA compliance:
Toilets must be between 17 and 19 inches in height.
There must be 16 to 18 inches of clearance between center of the toilet and adjacent walls.
Horizontal grab bars must be installed behind the toilet and on the nearest wall.
Sinks cannot be mounted more than 34 inches above the floor, and must have minimum knee clearance of 27 inches.
Faucets should require minimal force and only one hand to operate.
Doorways must be at least 32 inches wide.
Stalls require a minimum turn radius of 60 inches around the sidewall and 56 inches from the rear wall.
Urinals should be installed no more than 17 inches above the floor.
If you find that your bathroom is not compliant with any of these areas, you may need to do extensive renovations to bring it up to code.
Navigational Signs
Many business owners don't realize that navigational signs within your building must also meet certain requirements set by the ADA to ensure all customers can read and use these signs. Here are some requirements you should be aware of:
Text color must contrast with background color for easy visibility.
Shorthand braille must be included beneath all lettering.
All lettering must be raised by a minimum of 1/32 of an inch, and be in a simple sans-serif font using all capital letters.
Signs should be installed so the letters are at least 48 inches, but no more than 60 inches, above the ground.
There are other requirements for signage, depending on the type of sign being discussed. Make sure you fully understand the varying requirements between informational and directional/navigational signs and how to apply those ADA requirements correctly.
Website
Because it's not a part of your physical business, many business owners overlook the ADA requirements for their business's website. However, the ADA's requirements apply to all the goods, services, privileges, activities, and communications that your business offers to the public—and that includes anything offered on your website. Unfortunately, the requirements for online accessibility are much more vague than those for your physical location, so ensuring you're in compliance can be difficult. Here are a few key common issues to look out for on your website that might make it inaccessible:
Poor color contrast that might make it difficult for those with low visual acuity to read.
Use of color alone to give information (e.g., "All products listed in green are on sale!"), as those who are colorblind or using a screen reader would not be able to tell the color of the text.
Lack of alt text on images; adding these descriptive tags to all pictures, illustrations, and charts helps those with visual disabilities better navigate your website.
No captions on videos, making them inaccessible to the deaf and hard of hearing.
Work with a web designed to ensure that accessibility concerns for your website are quickly addressed.
Get Help with ADA Lawsuits and Complaints
Though the purpose of the ADA is a good one, unfortunately, many people take advantage of ADA compliance issues to file frivolous lawsuits against business owners. If you've been the target of an ADA lawsuit or complaint, contact The Harr Law Firm today to get the representation you deserve.