Navigating Child Custody during the Holidays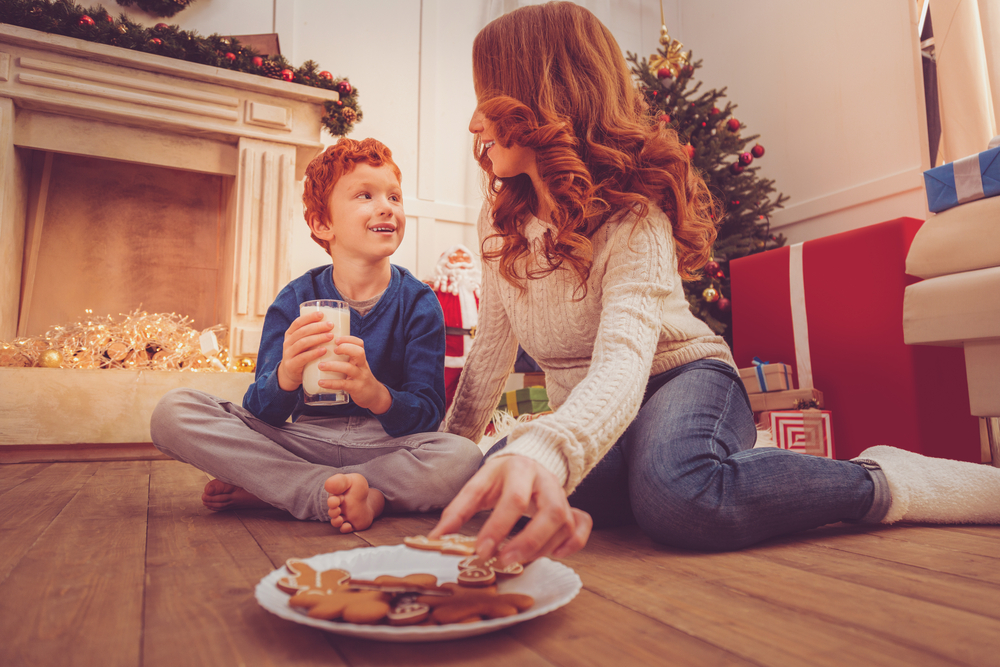 Child custody is one of the most difficult parts of divorce, and it can become particularly fraught during the holiday season. If you're facing a divorce and wondering how to navigate shared custody throughout the holidays, it's important that you address these issues early on in the divorce proceedings; doing so can make the ensuing years easier to handle—for you, your ex, and your children. Here are a few tips to help you through creating a holiday schedule when determining child custody, as well as navigating the holidays as co-parents year after year.
Options for Sharing the Holidays
Often, creating a holiday schedule as part of your child custody can feel like "giving up" special time with your children. While some sacrifices will likely need to be made, there are many different possible arrangements that can allow both parents to share beloved holidays with their kids. Here are just a few options you might want to consider when making a holiday schedule:
Alternate holidays – Specific holidays are assigned to both you and your ex. For example, you may get to spend Thanksgiving with your children this year, and they will spend Christmas with your ex. Then, next year, you would switch the holidays that you share with your children. This way, you won't miss out on spending a holiday with your kids more than one year in a row.
Split the holiday – If you and your ex live close to each other, you can reasonably split every major holiday in half so that your children spend a part of each holiday with both of you.
Assign fixed holidays – Another option is for both parents to select set holidays that they always want to spend with their children. For example, if it's very important to you that you be with your children on Christmas every year, your ex may agree to this if they can have the children every Easter.
Just as with every other element of a child custody agreement, there is no single, correct way to share the holidays. The best arrangement for your family will be one that provides the most harmony between you, your ex, and your children.
Navigating Non-Custodial Holidays
Whatever your custody arrangement may be, spending time away from your kids during the holidays can be emotionally difficult. How can you navigate these difficult days with as much "Christmas cheer" as possible? Again, the best option will vary depending on your individual circumstances, but one option to keep in mind is to schedule your own holidays.
Many divorced parents will celebrate holidays on different dates when they don't have custody of their children for the holiday itself. For example, if you have custody of your children the weekend before Christmas, you can have your holiday yuletide celebration that weekend. While Christmas Day itself may still be difficult for you, it can be made a little easier by having had that special time with your kids already.
Maintaining Communication with Your Ex
In all aspects of sharing custody, maintaining good communication and a respectful relationship is imperative. In any way you can, maintain a habit of good co-parenting while enforcing your own boundaries and your standing child custody agreement.
For example, maintaining a good relationship with your ex does not mean you have to split Christmas with them when it's already been agreed that you will have the children for Christmas this year. However, allowing a phone call or video chat between your ex and the kids can be a good way to help your children feel connected to both of their parents on the holidays. And, when your ex has the kids for a holiday, they will hopefully do the same for you, making it a bit easier to get through this time of year without having your kids in your home.
Setting Clear Expectations Early On
As we've already mentioned, establishing clear expectations and boundaries early on in your child custody arrangement is key to ensuring that the holidays go smoothly for you, your ex, and your children. It's important to consider custody arrangements for all holidays, including days like your child's birthday and three-day weekends.
If you need an advocate to help you create a fair and structured child custody arrangement, or if you need guidance in protecting your child custody rights during the holiday season, we can help. Contact the Harr Law Firm today to speak with one of our divorce and family law attorneys.