What Types of Compensation Can Survivors Receive in a Wrongful Death Suit?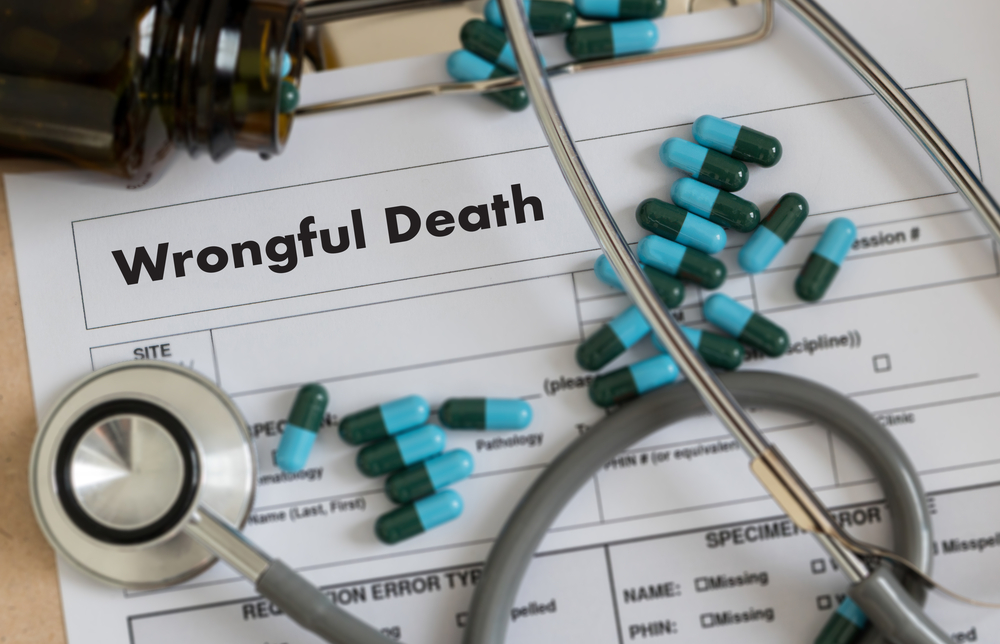 When a person dies due to the actions or negligence of another individual, certain survivors of the deceased may be eligible to receive compensation by filing a wrongful death suit against the responsible party. The damages you receive are meant to compensate you for both measurable and immeasurable losses associated with the loss of your loved one. Keep reading to learn what types of damages survivors can receive when filing a wrongful death lawsuit.
Who Can File a Lawsuit?
Before we get into the types of damages you can receive in a wrongful death suit, it's important to understand who is eligible to file a lawsuit in the first place. The people with a legal right to file a wrongful death lawsuit varies by state. In some states—including Maine, Kentucky, Illinois, and Indiana—only a personal representative of the deceased can file the suit. A personal representative is also known as the executor of the estate. In these cases, while the executor is the only one allowed to file the lawsuit, they can do so in behalf of the deceased's estate, and therefore, for the benefit of the person's surviving family members.
Essentially, the deceased individual's estate would be the one to receive the damages, which would then be distributed between surviving family members and the estate itself, depending on the type of damages awarded. (We'll get into that more a bit later.)
In other states, individual family members are also able to file a wrongful death suit. The right to sue is generally limited to the person's surviving spouse, children, siblings, and other immediate family members.
Measurable Damages
Compensation in a wrongful death lawsuit can typically be divided into two general types: compensation for measurable losses, and compensation for immeasurable losses. Measurable damages refer to financial losses related to the person's death—expenses and financial damage that are concrete and easy to prove. This might include:
Funeral expenses
Loss of future inheritance
Loss of benefits through the person's employment
Loss of the deceased's future income
Medical bills prior to death
Some of these losses—like medical bills and funeral expenses—are easily measured and proven. Others—such as loss of future income and inheritance—take some additional calculation and tend to be a bit more flexible. When calculating compensation for these sorts of losses, the judge or jury will consider the following factors:
The deceased's general life expectancy
Their past earnings
The potential for future increased income
The status of the person's health prior to death
Our team will also perform these calculations in your behalf to help you determine a fair compensation amount for these types of damages.
Immeasurable Damages
Of course, the loss of a loved one goes far beyond the money they bring into the household. There are countless immeasurable losses that come from such a death, especially as a result of someone else's negligence or malicious actions. In many wrongful death lawsuits, survivors also receive compensation for losses that are not financially measurable. These might include:
Loss of spousal companionships
Loss of parental guidance for minor children
Pain and suffering of the deceased
Pain and suffering of the survivors
Punitive damages
In states where the executor of the estate can file a wrongful death suit, compensation for the pain and suffering of the deceased is typically awarded directly to the estate itself, along with compensation for loss of income prior to death (e.g., when they were hospitalized from the fatal injury) and medical expenses. Surviving family members would directly receive compensation for loss of companionship, loss of parental guidance, loss of future financial support, and personal pain and suffering.
While these types of losses don't have a bill or receipt attached to them, they are, nonetheless, worthy of some sort of reparation. We know that no amount of money can truly replace what you've lost when a loved one unexpectedly passes away. However, pursuing a wrongful death suit may help you to deal with the resulting financial losses while finding some closure and a sense of justice from the case.
If you've lost a loved one due to the maliciousness or neglect of another person or party, we encourage you to reach out to a wrongful death lawyer here at Harr Law. We'll sit down with you to discuss the details of your case, determine what type of compensation you might be eligible for, and help you to pursue that compensation in court. Give us a call to schedule your consultation today.