Who Is Liable in an Accident Involving a Ride Sharing Service?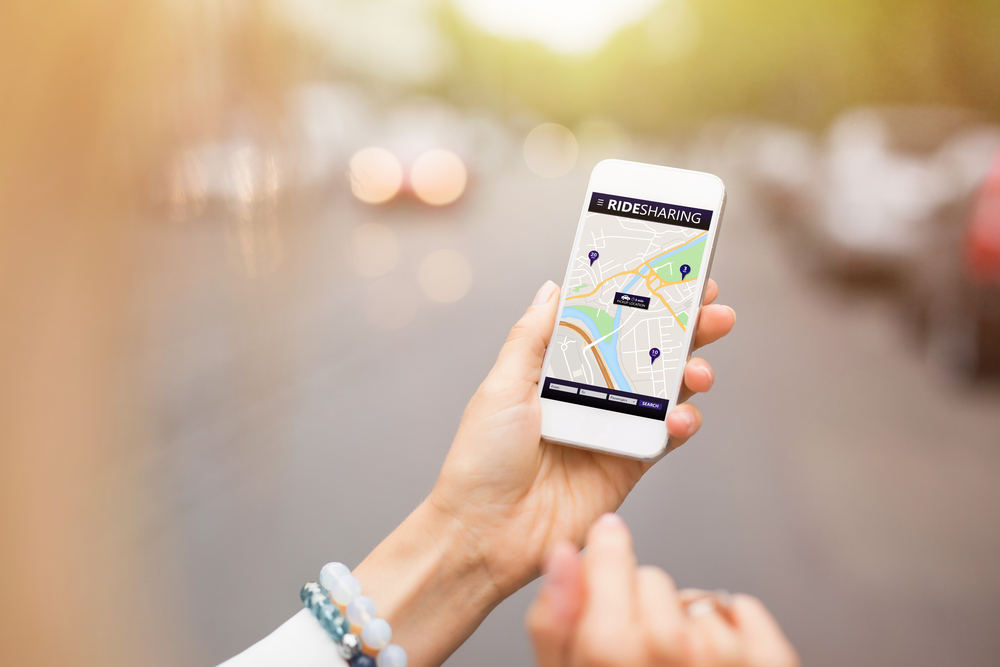 Not too long ago, taxi cabs and hired cars were the only options for a paid, private ride. Now, businesses like Uber and Lyft are household names, and many rely on these companies every day for transportation. With so many of these kinds of vehicles on the road, it's important to understand who is legally liable if you're in an accident with one of these cars, or if you're a passenger when the driver is in a collision. Here's what you need to know about how ride-share drivers are covered, and who will be liable for your injuries in an accident.
Fault Always Comes First
Whether the car is being used for personal transportation or for-profit rides, determining fault is still one of the first things that needs to be done in order to ensure you receive compensation for your injuries and property damage. If you are in a collision with an Uber or Lyft driver, and you are deemed to be at fault for the accident, your insurance will be the one covering the costs. If the hired driver is at fault, their insurance will pay the repair expenses, and your medical insurance would still pay for your physical injuries. (We'll discuss exactly how these drivers are insured in a moment.)
If you're a passenger in an Uber or Lyft during a collision, fault still matters if you hope to receive compensation for your injuries, pain, and suffering. Generally speaking, your medical insurance will cover your injuries in a car accident. The exception to this is no-fault states, where drivers are required to have personal injury protection, or PIP, coverage on their auto insurance. In these states, the PIP coverage of the driver will cover the medical bills of their passenger(s), regardless of fault. However, for injuries that aren't covered, you would still want to know who was deemed at fault so you can pursue a claim with their insurance or a lawsuit against the driver.
How Are Ride-Share Drivers Covered?
Drivers for Uber, Lyft, and other ride-sharing services are actually required to be double-insured. They will have their personal insurance policies, as well as third-party liability insurance through the company they drive for. This second level of insurance is essential, since most private insurance policies have a special exclusion that will not cover accidents that occur when driving for profit. Even though this business use exception is common on car insurance policies, it's still important to file a claim with the driver's private insurance before moving on to the next level of insurance.
Receiving Compensation through the Company
Though you should file a claim with the driver's private insurance first, odds are that the claim will be rejected (assuming they were providing a hired ride at the time). Don't let that rejection worry you though. Uber and Lyft's third-liability insurance for their drivers is quite extensive. These plans will pay up to $1 million for personal injuries and property damage for every accident; however, they will only kick in after the driver's private insurance has been used (or you attempted to use it), which is why it's essential to file that first claim.
This means that pursuing compensation from an accident involving a ride-share driver will require you to file two separate claims: The first is filed with the driver's private insurance. If they don't have sufficient coverage for your expenses, or if that claim is denied, only then will you file a claim with Uber or Lyft.
A Note on Uninsured and Underinsured Motorists
If you are in an accident with an Uber or Lyft driver, the good news is that you don't ever have to worry about them being uninsured or underinsured. These businesses require all drivers to have private insurance, and if that doesn't cover you, the company's liability insurance will. If you're a passenger in an Uber or Lyft, and the driver is in a collision with an underinsured or uninsured motorist, these ride-sharing services also purchase uninsured/underinsured (UM/UIM) motorist coverage for their drivers and vehicles, so you should still be covered.
If Your Claim Is Rejected
Based on the above information, you might feel as if your injuries are guaranteed to be covered in an accident with an Uber or Lyft driver. However, that's not necessarily the case. These kinds of large insurance policies frequently reject claims or offer a very low settlement in an attempt to minimize the company's overhead expenses. Whether you were in a collision with a ride-share driver or you were a passenger in an Uber or Lyft at the time of the accident, you deserve compensation for your injuries.
Contact The Harr Law Firm today to speak with us about your case. We'll help you to determine the best way to pursue that compensation, whether it's through a claim with the insurance company outside of court, or a personal injury lawsuit against the driver. Call now to schedule a consultation.