Why Your Attorney Referred You to Us Instead of Handling Your Case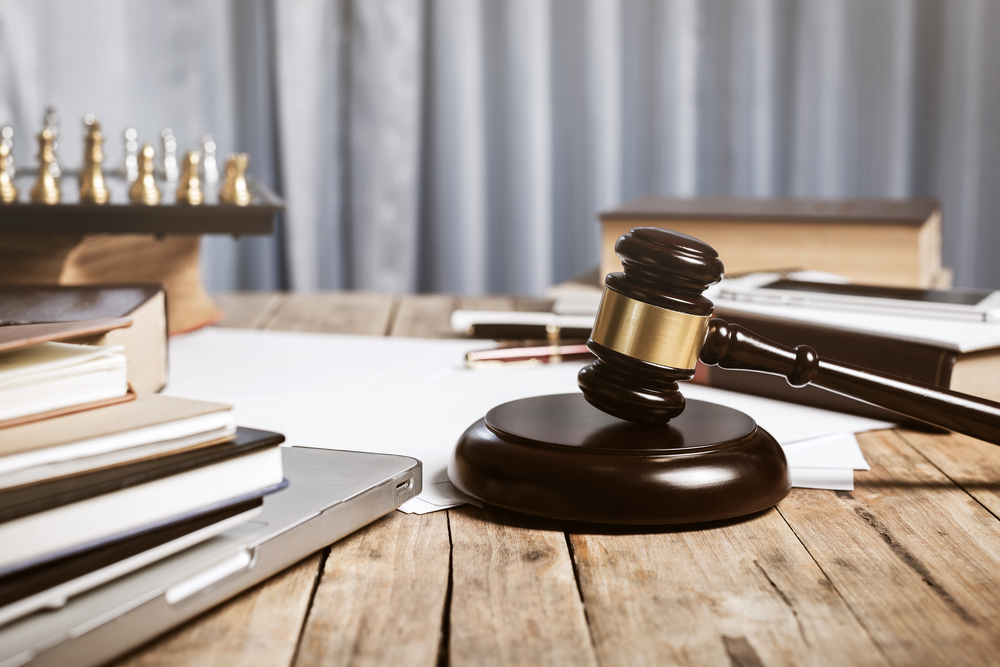 Here at Harr Law, we work with many clients who were referred to us by other law firms. Oftentimes, those clients come to us with feelings of uncertainty regarding why they were referred to us, instead of having their case handled by the other law office. Whether the law office you initially approached was a trusted attorney you've worked with before or one you were working with for the first time, there are many reasons you might have received a referral to Harr Law instead. Here are a few of the most common reasons.
Full Case Loads
Simply put, every attorney and every law firm has a maximum number of cases they can handle at any given time. Taking on too many cases doesn't allow an attorney to give each client the time and attention that they need to ensure the case is handled to the best of their abilities. If the attorney you initially approached already had a full plate, they likely referred you to us to ensure that your case gets the attention it deserves.
Areas of Expertise
Every attorney has an area that they specialize in. While we do our best to be knowledgeable in all areas of the law, the fact of the matter is that we can't know everything about every practice area. Here at Harr Law, our greatest specialties are in divorce cases (particularly high-asset divorces) and personal injury lawsuits. If the attorney you initially approached wasn't experienced in the area your case falls under, they likely referred you to us because they know we have the knowledge and experience needed to handle your kind of case.
Costs and Resources
Some cases require more upfront costs and resources to handle than others. Sometimes, small law firms or independent attorneys simply aren't equipped to handle larger cases that have these requirements attached to them. When this happens, they'll often refer the client to a larger law firm that they know has the resources necessary to try the case properly.
Out of Competence
Lawyers are typically only allowed to practice law in a single state, or in courts where they have been admitted. If you're trying a case in another state that your initial attorney can't practice in, they may refer you to another attorney certified to practice in that state. Similarly, if your case is being tried in a court where that attorney has not been admitted, they can pass the case along to someone who can work in that jurisdiction.
Trust in Our Abilities
The above are the four most common reasons for attorneys to refer their cases to another law firm. But you might also be wondering why your attorney chose to refer you to Harr Law Firm, specifically. Our areas of expertise are often one of the leading reasons that other attorneys choose to send their clients to us; we are some of the best divorce and personal injury lawyers in the state, and we are experts in these practice areas.
But more than that, referring attorneys know that their clients will be well treated here—not only in the quality of work we do on their cases, but in the level of customer service that we provide. We also understand and respect the existing relationship between you and the referring attorney. We won't attempt to replace or usurp them in any way; we'll simply do our best to handle your case on their behalf. Often, the referring attorney will also act as co-counsel on the case, so that we can work together to ensure your case is handled the right way.
Schedule Your Appointment Today
If your attorney has referred you to us for a new or existing case, reach out to us and schedule your appointment today. We'll sit down with you to discuss your case and answer any questions that you might have, including any further questions regarding the reasons for your case being referred to us. If you're more comfortable directing your questions regarding your referral to the referring attorney, you're welcome to do so. We want you to feel absolutely confident in our abilities to handle your case, and we want to build a strong relationship of trust with you as we move forward.
If you haven't been referred to us, but you're seeking representation for a divorce, personal injury lawsuit, or other case, feel free to contact us and schedule a consultation. We would be proud to represent you! Call 386-267-4897 or fill out our contact form online.