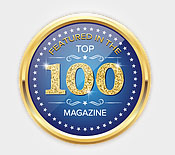 When searching for an attorney, one of the key factors to evaluate is the past experience. The Harr Law Firm demonstrates the success that speaks to how we have helped others in your position. It is the variety of complex matters we have handled that provides the breadth of experience that is one of the keys to our success.
You'll find that The Harr Law Firm shares excitement and passion for the law and a dedication to achieving success for our clients. We are committed to righting wrongs and work diligently to ensure you receive the compensation you deserve.
When you select our firm, you benefit from:
A rare mixture of big firm experience combined with small firm accessibility.
The strategic thinking that goes into each case.
We don't fall into the standard pattern of thinking that frequently results when a firm bills only by the billable hour. We spend the time necessary to think through the best way to handle your case.
The commitment of the firm's resources to achieving the best possible outcome for your case.
Access to Jason L. Harr who brings experience, passion, and skill to his clients.